OUR DEALERSHIP SERVICES
At our dealerships you can expect a wide range of product and service offerings.  Our goal is to create a one stop destination that drives the best experience for our customers and one that creates a long standing relationship with our dealership.  The following are examples of what our customers can expect at one of our dealerships:
MOTORCYCLE SALES
Our customers will find a variety of options of the newest line and models of motorcycles, and a variety of used motorcycle models that will give you the best options to enable you to find the bike of your dreams.  Our sales personnel will act as associates for you and the main goal is to find your dream bike and make the experience a memorable one for you.  You can also find comfort in the fact that our pre-owned motorcycles will always be pre-certified by our experienced service technicians. 
Whether you are looking for a mid-sized or a heavy weight bike, we will always have a wide variety of bikes to meet your needs and desires.  Looking for a custom color or custom add on parts?  No problem, we have the ability to get any color that Indian offers if we don't have it on the floor already.  We also have a showroom filled with a wide range of OEM and aftermarket parts and accessories to make your bike look and sound as awesome as you want. 
FINANCE, INSURANCE, & WARRANTY SERVICES 
Our F&I and warranty services are some of the best in the markets thanks to the strength of our parent company.  You will always have the most competitive pricing for the best coverage, and our goal is to give you the peace of mind for worry free riding.  Whether you want the full assortment of our product line, or you just want specific coverages like tire coverage, our team will work with you to design a program that best suits your need, with the goal of creating the most effective and efficient product suite for you that avoids unused or poorly utilized programs.  We want to create lifetime relationships with our customers and not just drive current sales, so we aim to keep your programs to ones you will get the maximum benefit from.
PARTS, ACCESSORIES, APPAREL, OTHER 
We have the ability to find any part you need, whether it is one of our branded parts or a third party add on.  We carry a wide variety of OEM and 3rd party products on our showroom floor, and if we don't have it in store, then we can get it for you in a matter of days.
Our apparel is some of the finest in the market, with nothing but the highest quality and the most comfortable fabrics, that will always have you looking and feeling great.  The motorcycle brands that we carry take great pride in their garments and accessories and never cuts corners.  They always pick from the best fabrics, the finest cuts, and authentic color palettes.  A lot of our apparel is cross functional as well, so it can be a technical riding piece at one moment, and then a beautiful lifestyle piece that you can wear out for any occasion.
SERVICES DEPARTMENT
Our service technicians are some of the best in the market.  We provide constant training and continuing education so that our techs are always up on the latest technology and safest services for your convenience and worry free riding.  We also offer bike detailing and other services so that we are always a one stop destination for all your needs.  Want to learn or watch your bike getting serviced, see our Experiential section below for a cutting edge experience we are bringing to the dealership community.
CONCIERGE SERVICES
We offer concierge services for all your needs.  Our team will come pick up your bike and drop it off, so you are never put out or have disruption in your busy day.  We have a beautiful truck with the industry best Power Deck built into it, so you can always have the peace of mind that your "baby" will always be safe and in great hands.  Our concierge services will always be free of charge, regardless of whether we are doing it for a new bike sale, and oil change or a nice detail.  We know that our riding customers have busy lives, and spending hours on the road and waiting in dealerships are not the best use of your day.  We want you spending that time the way you want to, and let us take care of everything and make the process as seamless as possible for you.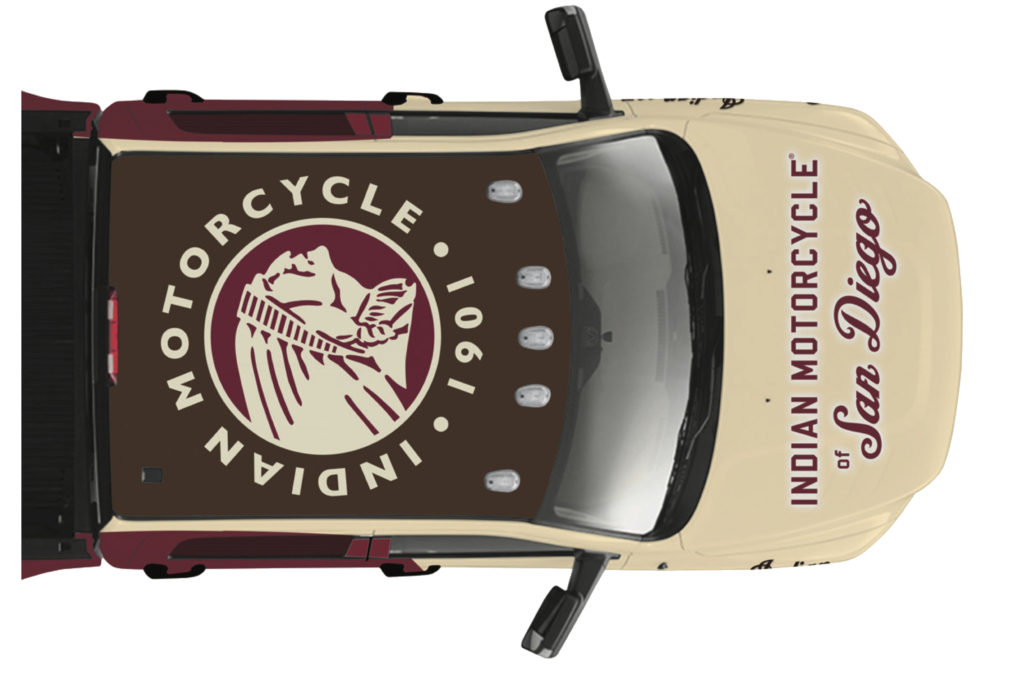 EXPERIENTIAL RETAIL AND COMMUNITY FIRST 
The first thing you will notice when you step a foot into our dealership is that it is like no other.  Beyond the normal retail brick and mortar experience, Broadhead Power Sports provides a connection with today's shopper like no other retailer.  We have created the most amazing customer lounge in the industry.  A lounge that is a L-shaped, bar height counter that overlooks a wall of glass looking into the service department.  The lounge will always be fully stocked with free snacks, beverages and caffeine!  For those customers who choose to wait while their bike is serviced or detailed, we want them to have the luxury of watching and being comfortable while they wait.  We also know our customers are busy and some have work to do, that is why we provide free mounted I-Pads all along the counter that has free wifi, so you can stay connected or entertained as you please. 
We also analyze scores and scores of data and try and understand all the individual customer needs of each of our customers to provide a best in class in-store experience.  Our goal is a lofty one, but we want to be the Apple Store of the Power Sports Industry.  We want that same connection with our customers and trust of knowing that every time you step into our dealership that you will get the best care and service around. 
We plan to connect with the community, engage with our customers at every step, and more importantly we will listen and react to what you say.  We will have regular surveys and reviews and will not just ask for feedback, but act on it, so your voice is not just heard, but reacted on.  Our in-store experience will be about learning, community, socializing, family and fun! Whether it is the Sunday football games, the big UFC Fight Night, a charity bike rally/ride, chili cook off's, or just hanging in our store, we want every person that walks into our store to connect with us and have a special experience each and every time.  
The last piece is how important it is for us to give back.  We feel strongly about giving back to charity, but also for those who put their lives on the line to keep us safe and free.  We will always have special programs and events centered around active and retired military and first responders.  The center of our showroom floor will be a dedicated section that displays the yearly motorcycle we will be donating.  Whether it is for a charity auction, a military organization, or one of our military or first responder customers, each year we will be giving away a free motorcycle and riding gear, and the bike will always be on display in our dealership and likely customized for the organization or person of benefit.